Fri Jan 11 '19 Announcement
about 4 years ago – Fri, Jan 11, 2019 at 02:52:02 AM
Dear Backers,
We wish you all the best for 2019!
Please read the entire update to have more information about the following topics:
- Shipping & delivery
- Installation and use of the shower
- Your feedback interests us
- Referral program to earn credits
- Teaser for coming promotion
---
In general and for easier follow-up on your requests, please send us an email at customercare@cirrus-shower.com with a clear subject including your order number so we can treat your request as fast as possible. We are trying to reply to all emails in a delay of 4-5 days maximum.
Shipping:
All parcels have been sent but some of them are still on their way to you! Hopefully, you will be able to enjoy your Cirrus shower very soon.
- Customs: if your parcel is held by customs, please send us an email and we will send you the proforma invoice to give them. If you have to pay custom taxes for clearance, please send us the receipt.
- Parcels sent with PostNL: we already received several message from you to inform us that the tracking were not working. Actually, all tracking numbers uploaded on Backerkit are correct, but there was a mistake on the tracking url. You can track you parcel here: postnl.post/tracktrace
For all other requests about shipping and delivery issues, please send us an email at customercare@cirrus-shower.com
Installation:
We already got several feedback from you that there was no installation manual in the box and it sometimes hard to understand and see how to install Cirrus in your shower.
You can find the installation manual on our website to guide you:
➡️https://support.cirrus-shower.com/Cirrus_Installation_Manual.pdf
Please see below common misunderstanding about installation that lead to some defects with products:
- The little 'elbow' adapter is not intended to be screwed directly on the shower head. It is only for arm water outlet to provide a better angle (please refer to page 5 of the instruction manual)
- The Cirrus Spa (previous named Core device) needs to be installed directly to the water outlet, so the water is always flowing inside from top to bottom.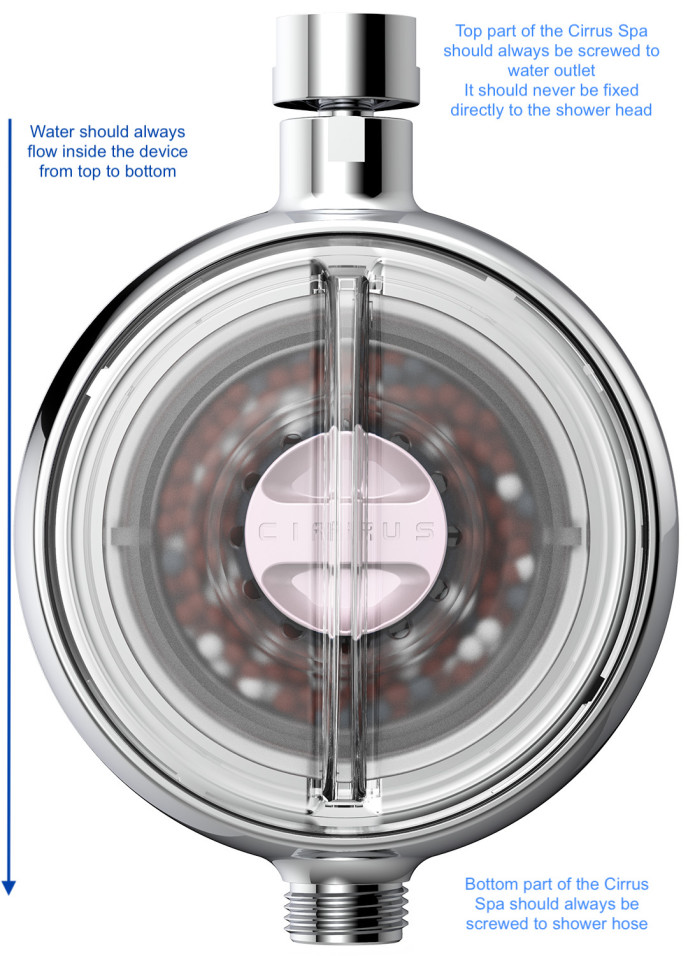 We value your opinion!
Your feedback is really important to us. We couldn't have develop Cirrus without your help, and we really want to learn more about your feedback and experience with your new Cirrus shower.
We created a short survey so you can share with us your feedback! It only takes a few minutes and it would help us to improve the products, the customer experience, the after-sale & logistics services. So don't be shy and let us know your thoughts!
Give your friends 15% off, get $15 off!
Last but not least, we created a referral program so you can share Cirrus with your friends & family and get some rewards for it!
If you like to help us and spread the word, don't wait and get your referral code here:
➡️https://cirrus-shower.com/pages/refer-a-friend
Stay tuned, we prepared something special for you to thank you again for your help and support!
Check your mailbox in the coming days to discover the surprise we made for you!
Have a wonderful day!
Cheers,
The Cirrus Team